AP TESTING 2019
Taking the Advanced Placement exams is an important part of all AP courses. Medical Lake High School desires that all students take AP exams for the AP classes that they have taken. Scoring well on an AP exam can often earn students college credit for their high school class, saving a significant amount on tuition.
For the 2019 AP exams, students at Medical Lake High School will be registering online. This registration will take a few minutes and can be completed from any computer with internet access.
This year each AP exam costs $94.00. Medical Lake High School desires that every student be able to take their AP exams. Students requiring financial assistance should contact Lisa Prewitt, Lprewitt@mlsd.org, at Medical Lake High School to learn more.
Online Exam registration will begin today, Feb 7, 2019 and end on Fri, Mar 22, 2019 at 12:35 PM. In order to register, students should click on the link provide on the school website or visit to register.
www.TotalRegistration.net/AP/480690
To complete registration, students must answer all of the required questions. Registration is not complete until students have printed the pdf of the confirmation page that is provided at the end. We know that parents may desire to register their students for exams. We strongly recommend that parents and students are both present while registering to ensure that the correct exams are ordered.
Here are the important dates for the registration process:
Wed, Feb 6, 2019 at 12:35 PM - Registration Begins

Fri, Mar 22, 2019 at 12:35 PM - Registration Ends

Mon, Mar 25, 2019 at 12:35 PM - Registrations that have not been paid for will be cancelled and exams will not be ordered.
Please contact Lisa Prewitt, Lprewitt@mlsd.org, if you would like to register for an exam not listed or have any questions.
Lisa Prewitt
Classes of 2019 & 2021
Lori Wilbanks
Classes of 2020 & 2022
---
---
NEW MILITARY FAMILIES
WELCOME TO MEDICAL LAKE SCHOOL DISTRICT
Please contact Mr. Chris Spring cspring@mlsd.org
for additional information or any questions you may have
Lori Wilbanks 565-3274
Freshmen (2022) Juniors (2020)
Lisa Prewitt 565-3275
Seniors (2019) Sophomores (2021)
Medical Lake School District & Fairchild
I am the military family advocate for Medical Lake School District. My role is to increase our communication efforts with Fairchild and our military families, act as an on base presence to represent the school district, create programs and practices to help provide support systems for our military students dealing with 'reintegration', and an overall school district representative for military families.
I will work closely with you...the military families, as well as:
Military and Family Life Counselors

Airman and Family Readiness Center

School Liaison Officer

Force Support Squadron

Key Spouses

Military Child Education Coalition

Military Impacted Schools Association and more.
The goal is to enhance our relationship with the base, with military families and students, and our school district as a whole.
Should you have questions about extracurricular activities, tutoring options or anything similar, feel free to contact me at anytime. My email address is rornelas@mlsd.org.
If you have questions, we are here for you.
Thank you,
Rey Ornelas
Your Military Family Advocate
---
ATTENTION Choice Students
Choice forms are a required form.
If you are joining MLHS for the 2018-2019 school year the form
must be returned
prior to participation in athletics and other school events.
Counselors will be checking that this obligation is met prior to making any requested schedule changes.
mail to
Medical Lake School District
PO Box 128
Medical Lake, Wa. 99022
or fax to 565-3102
for questions contact 565-3123
Welcome to MLHS
We are proud you are a Cardinal!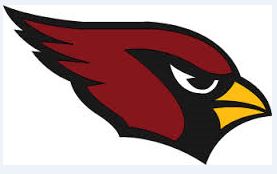 ---
REGISTRATION FORMS
Please come to registration with copies of
Transcript & Withdrawal grades
Immunization records
504 or IEP if applicable